The Transport Overview screen allows you to manage the preferred ground-transport methods displayed in Emburse Go, based on country and city. Choose which types of transport you wish to promote, in order of preference, by hiding or recommending them individually by location.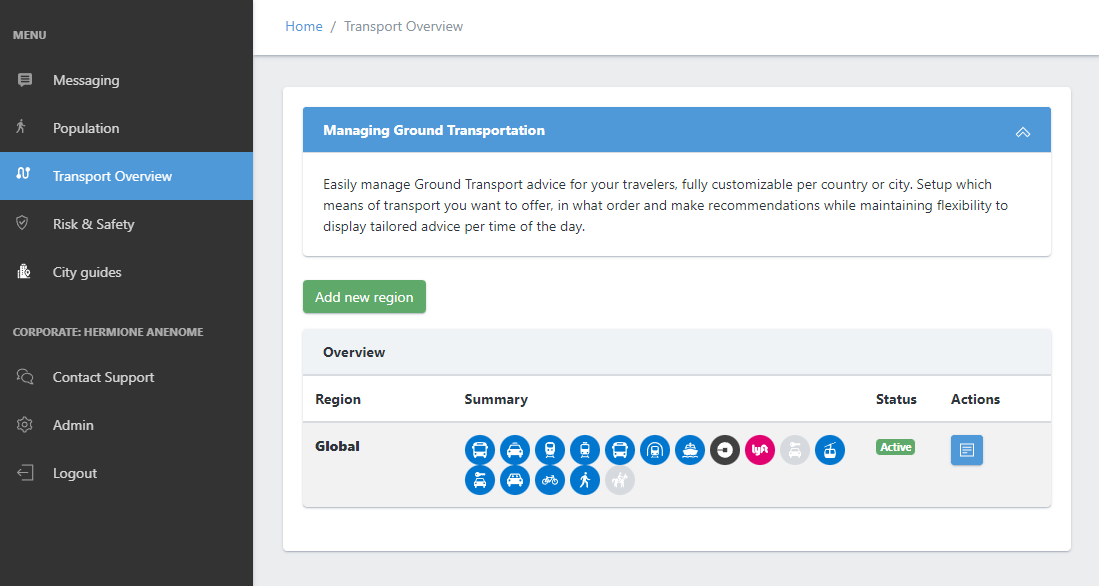 Transport methods that appear in color are active and displayed in Emburse Go.
A star on the icon indicates a recommended transport method.
Gray icons indicate transport methods that are hidden from users in Emburse Go.

Edit or Delete Region
1. Find the desired region and, under Actions, click the blue edit button on the right.

2. Click the Hide toggle to prevent a transport method from appearing in Emburse Go. Click the Recommended toggle to add a star to a transport method in Emburse Go.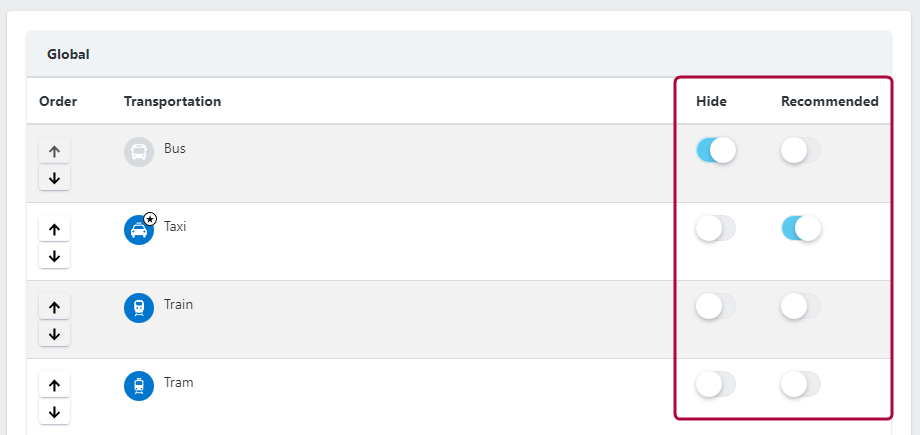 3. Click the Order arrows to change where a transport method appears in the list in Emburse Go.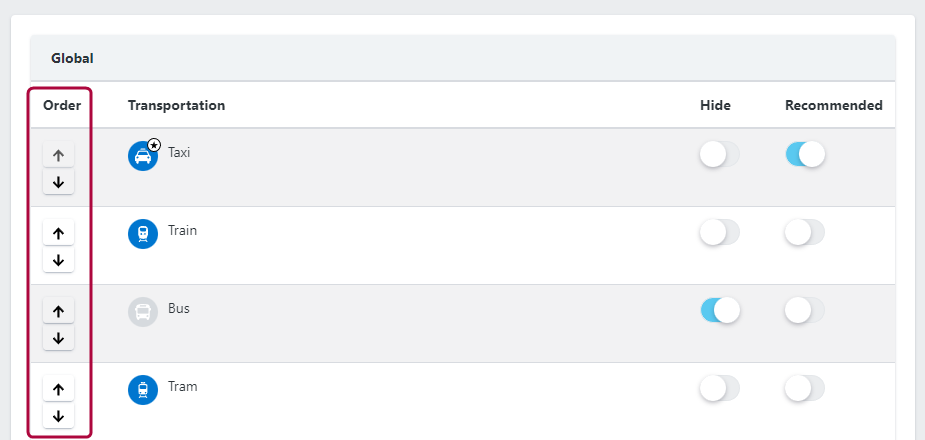 4. When you are finished, scroll to the bottom and click Save.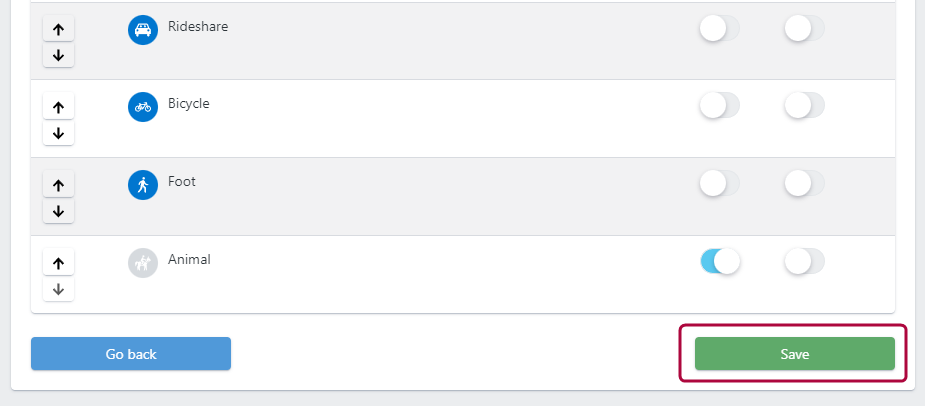 5. To delete a region, click the purple trash icon on the right.
Note: The Global region may not be deleted.

6. In the confirmation window, click Delete. It is not possible to recover a deleted region, but you may create it again following the "Add New Region" steps below.

Add New Region
1. To create a new country or city, click Add New Region at the top of the Transport Overview screen.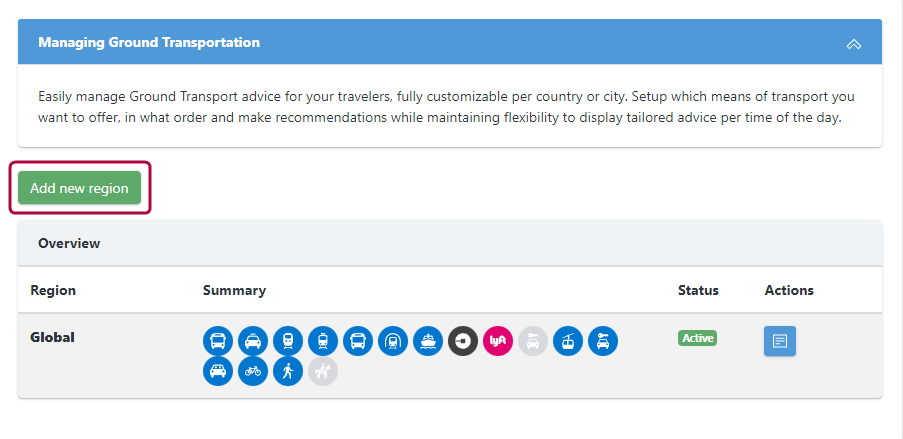 2. Begin typing the location name. Find the desired location in the list and click Create.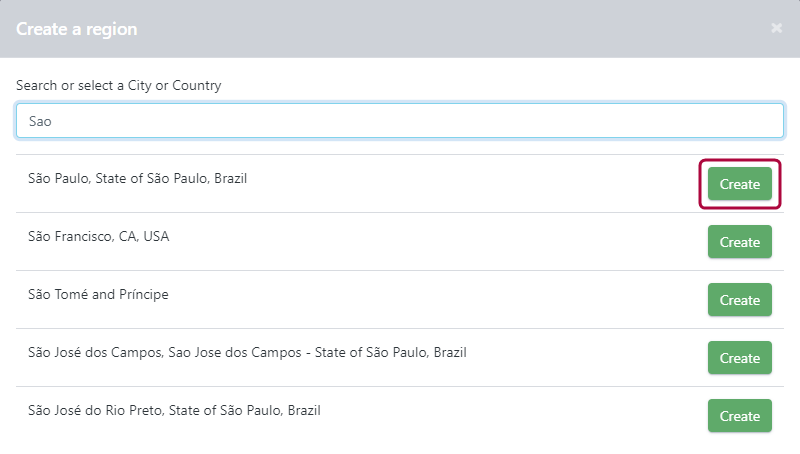 3. Follow the "Edit or Delete Region" steps above to customize transportation options for this location.