Accessing Emburse Go Premier
Right now, some Emburse Go Premier customers require Travelers to take a few extra steps before accessing the application.
This article shows you, an Emburse Go Premier user, how to access your Emburse Go application.
When initially tapping on the application to open, a popup appears.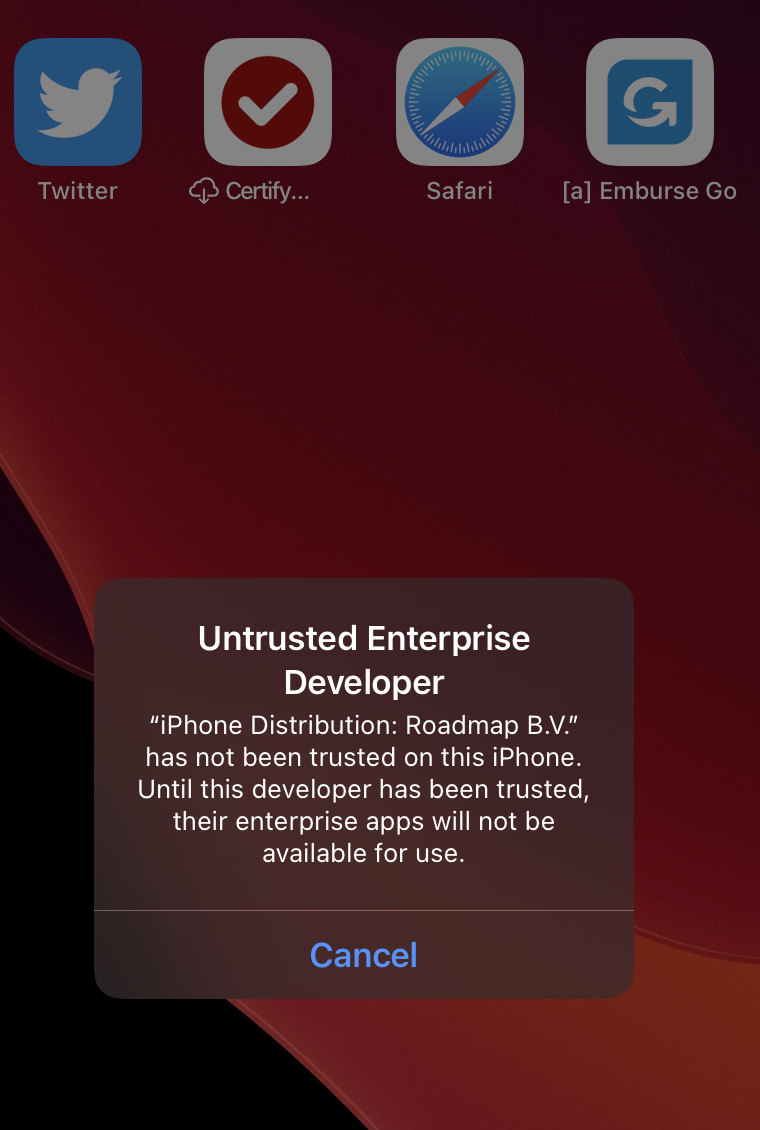 To disable this popup, open your phone settings. Next, tap General.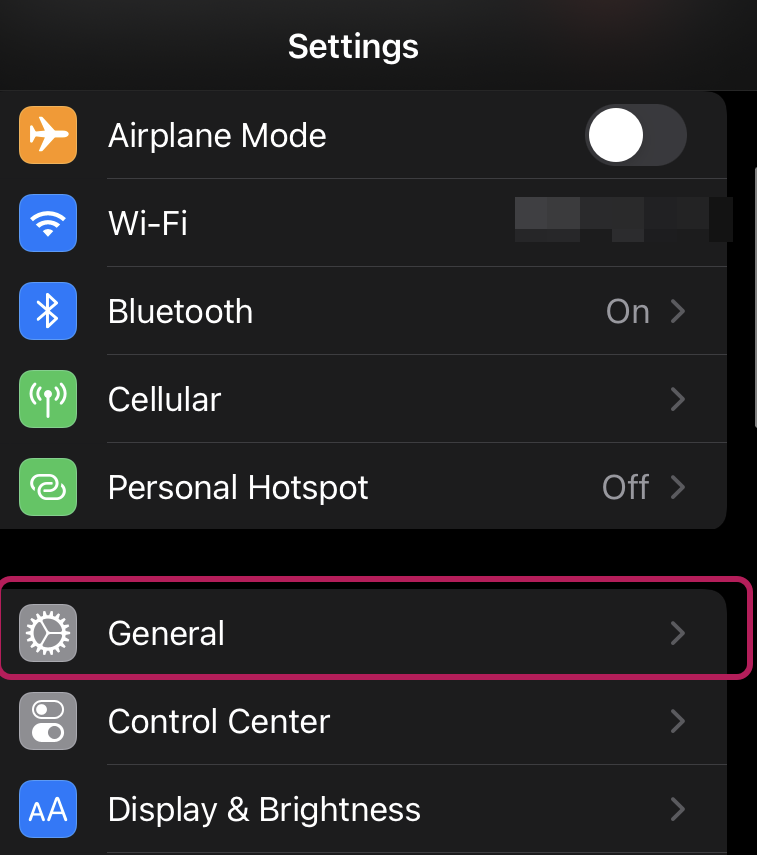 Select Device Management within the General Settings page.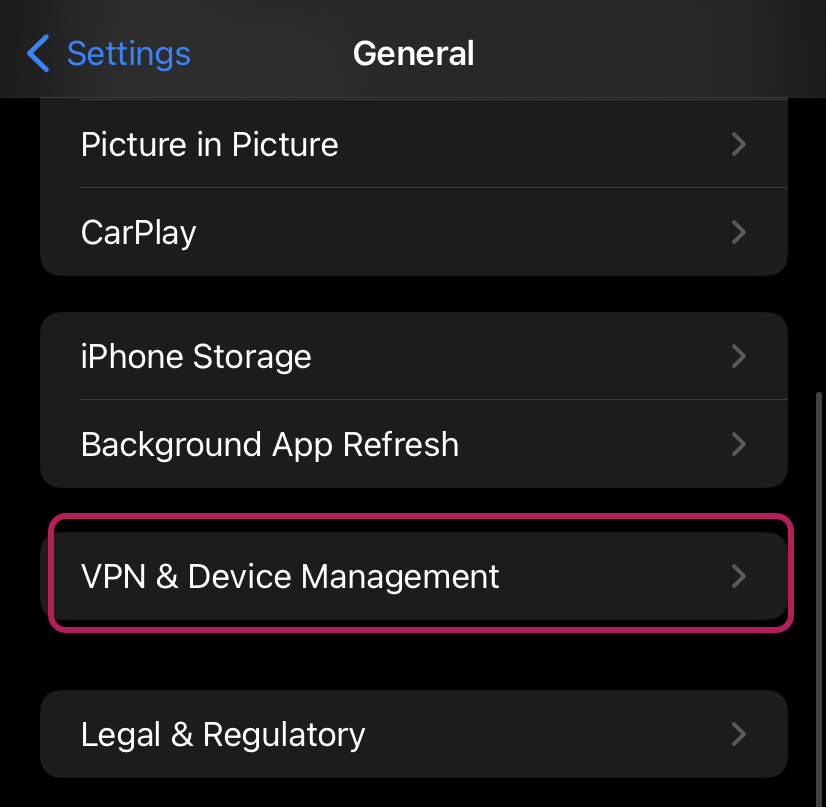 Tap RoadMap B.V.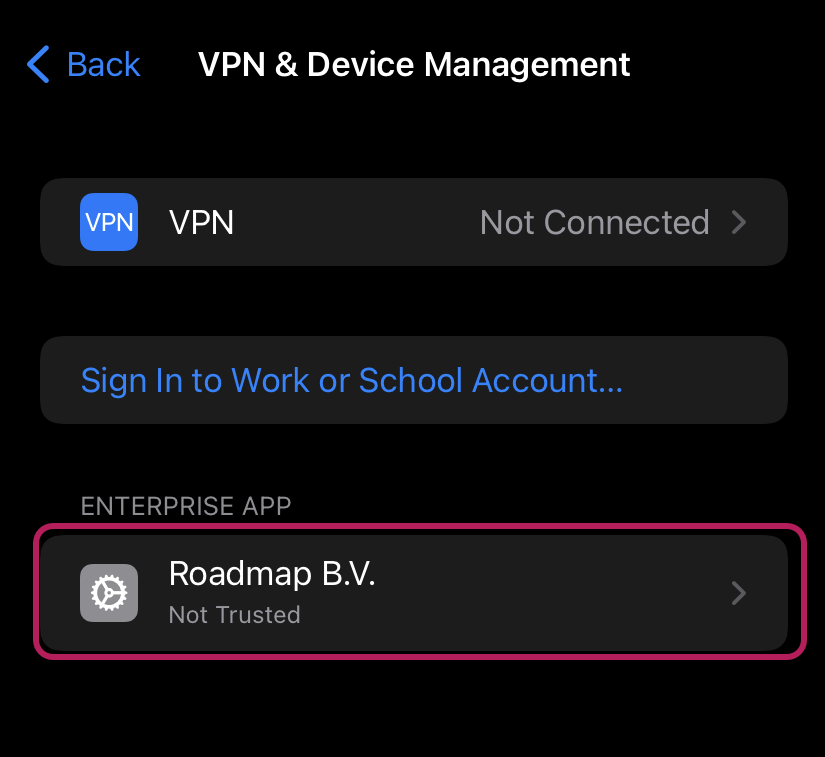 Tap Trust RoadMap B.V.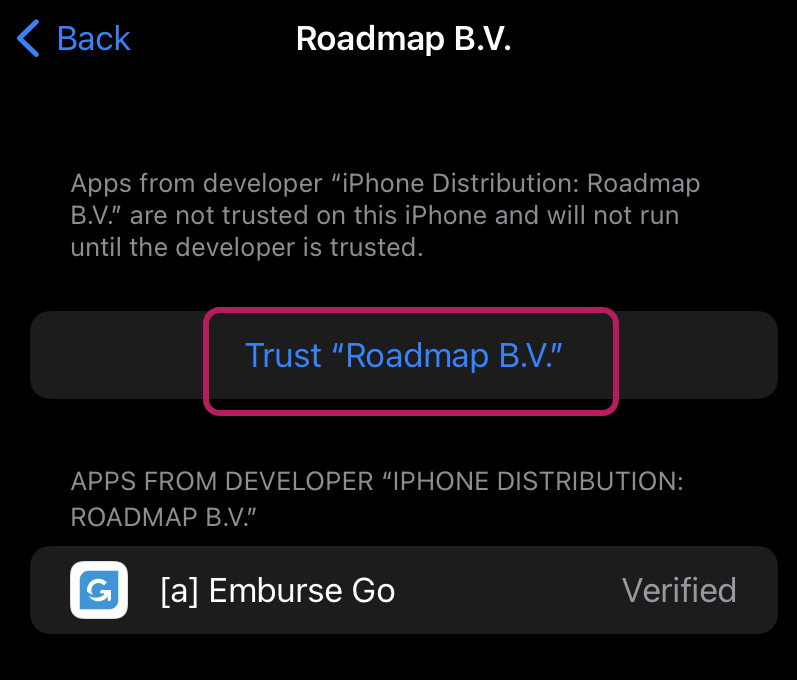 A popup page opens. Make sure to select Trust on this popup as well.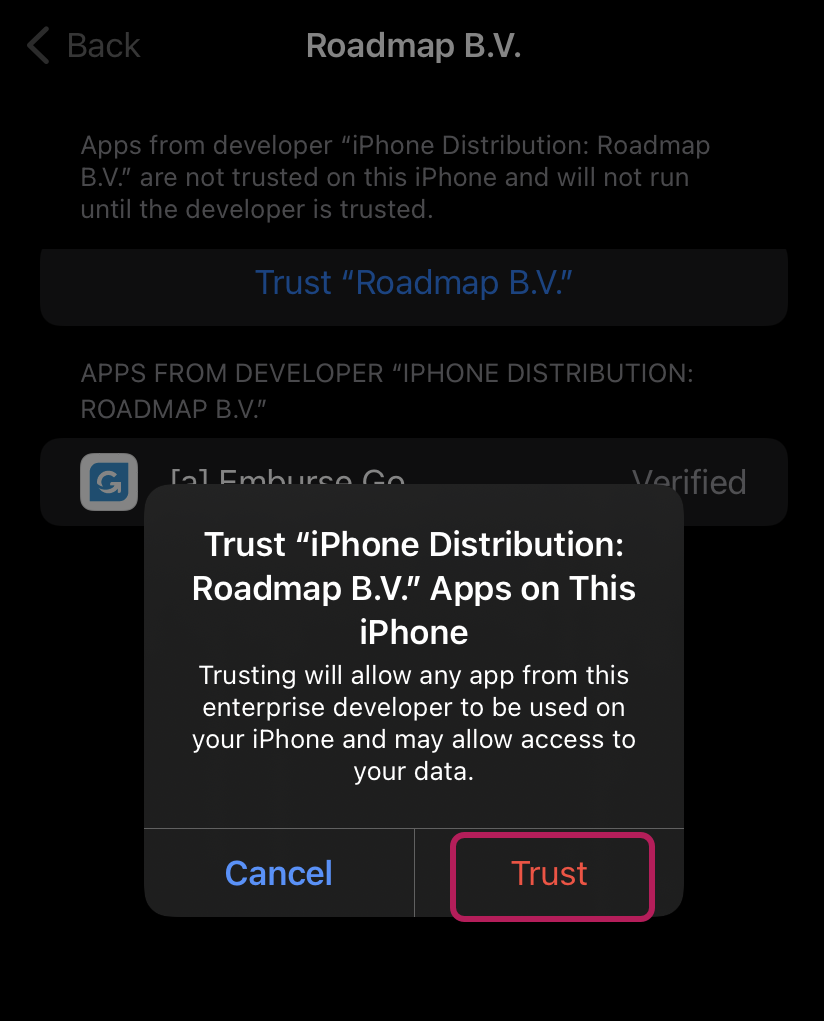 You are now able to open and access Emburse Go Premier on your phone.