Getting Started with Emburse Go
Is it your first time using Emburse Go? Or, maybe you need a refresher? This article will guide you through Emburse Go's best practices—from logging in to adding your first few trips!
Log In to Emburse Go
Emburse Go is available for Android or Apple users. Once an Administrator has configured Emburse Go for your company, download the Emburse Go Mobile App from its respective App store. From there, log in to Emburse Go using your Corporate Email Address.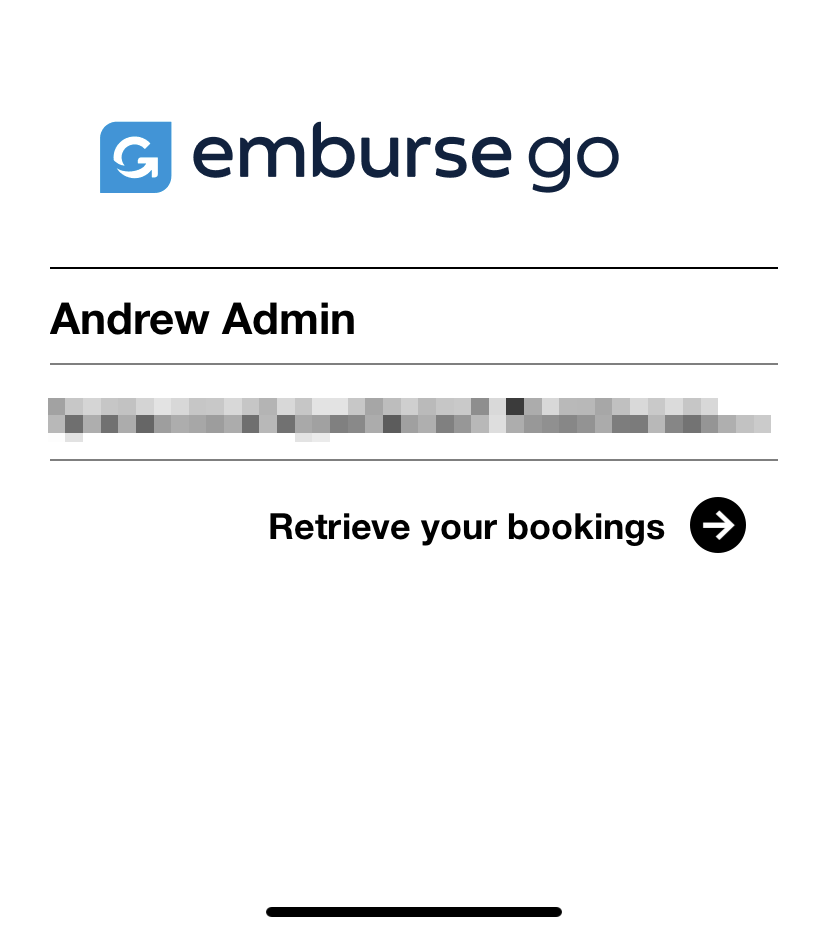 Enter the 4-digit code to verify your email address.
Your Timeline will appear on your home screen. Open My Profile.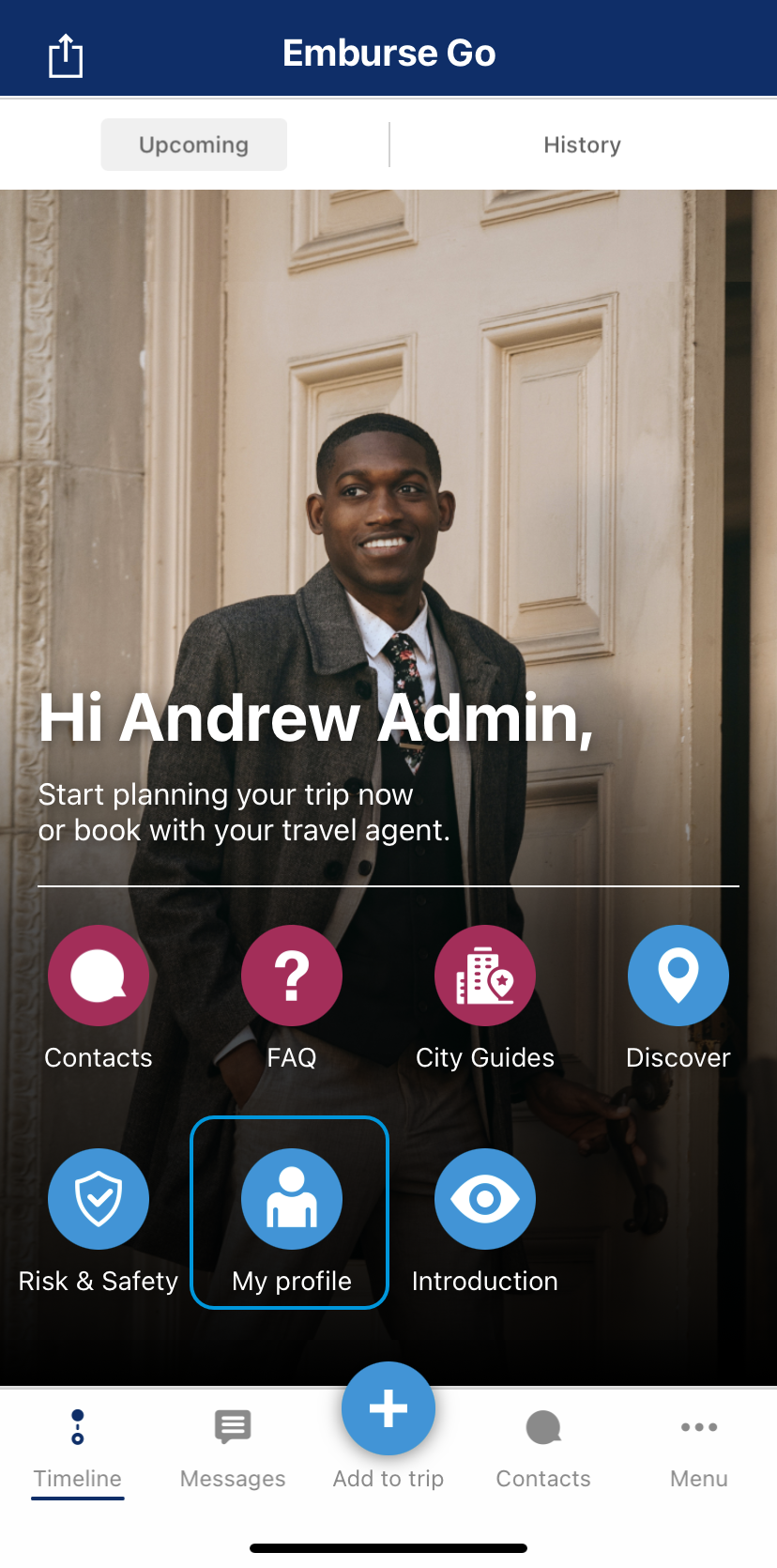 Select your Office's Country, City, and native currency. Tap Save Changes when finished.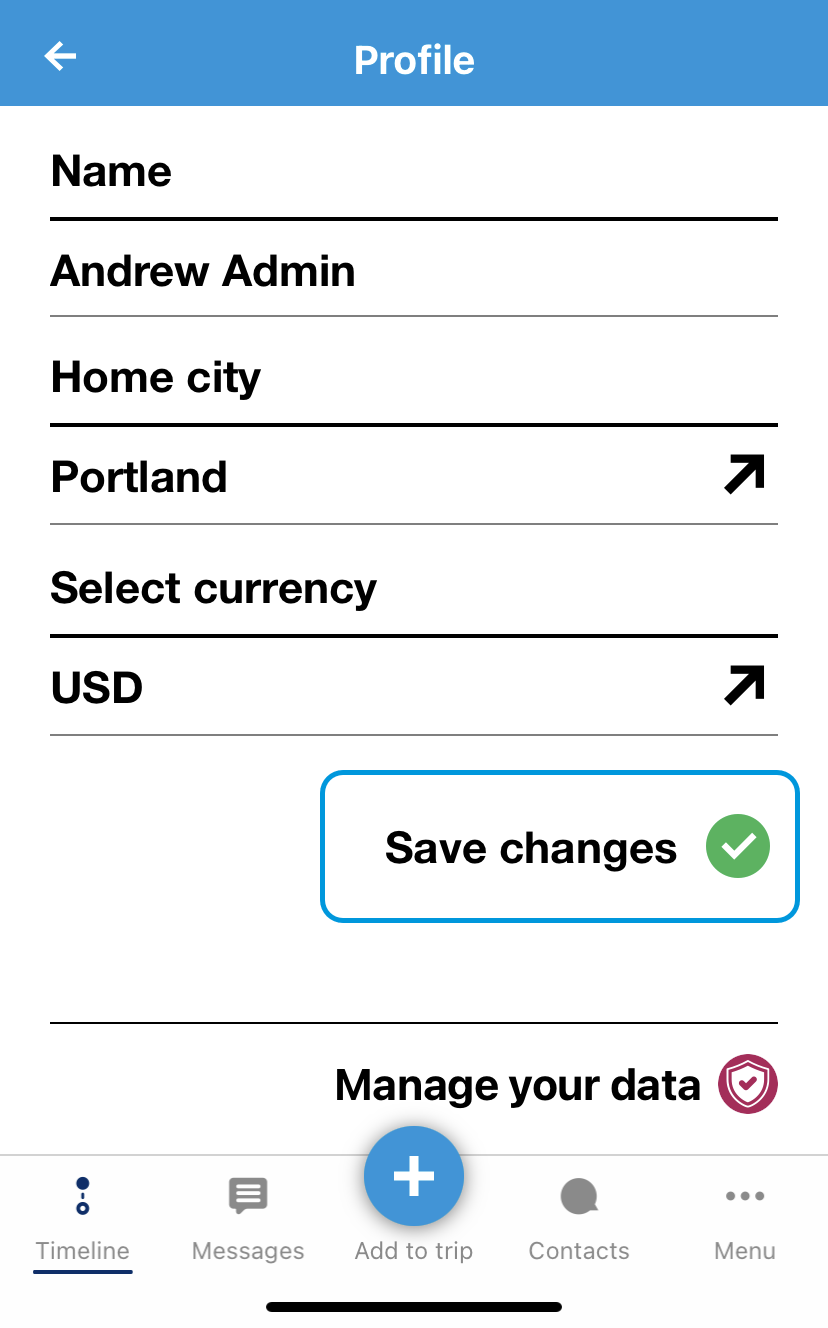 Create a Trip
If you have upcoming travel, you can add your trip information to Emburse Go using the Add to Trip button on your home screen.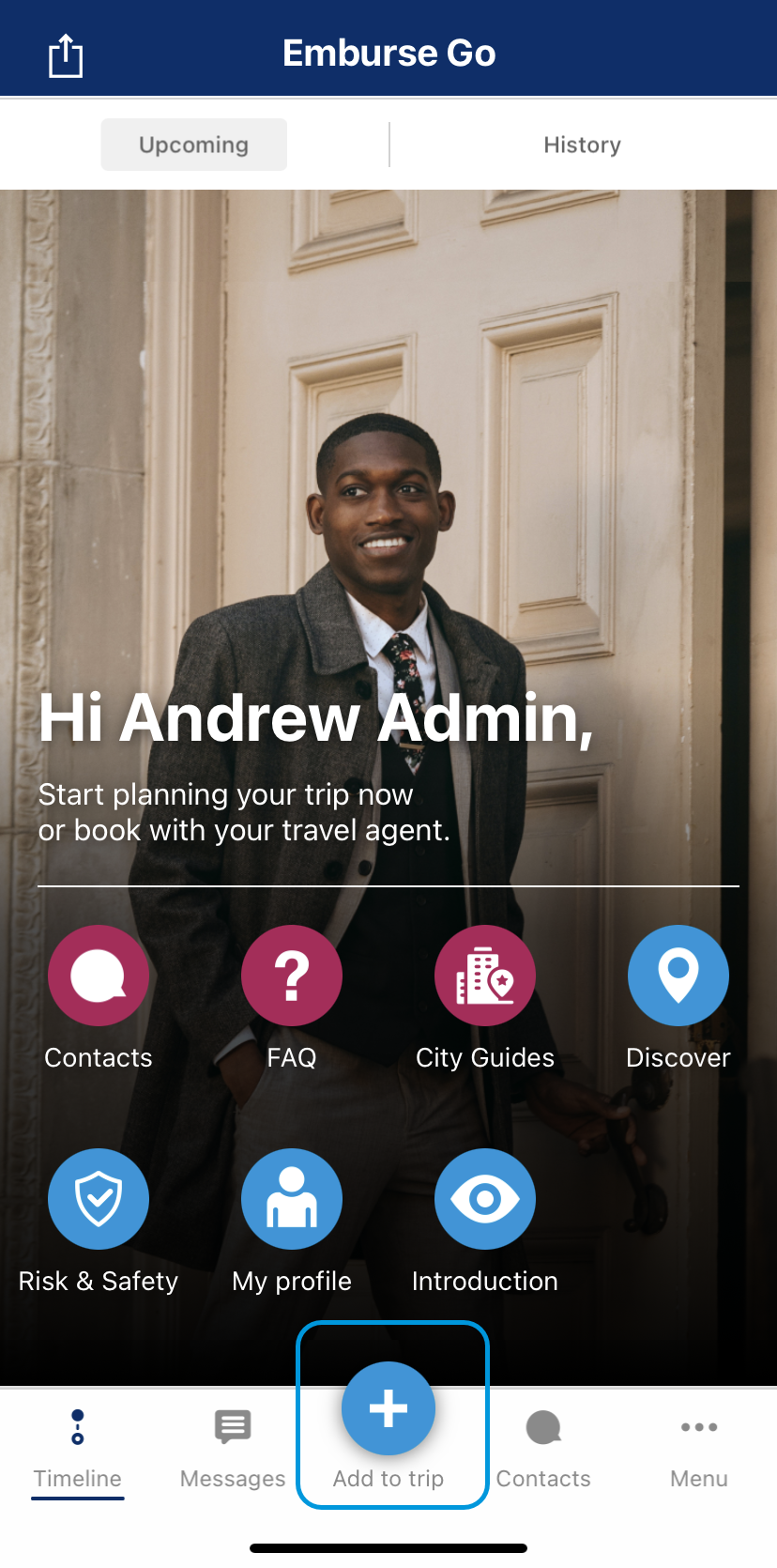 Select a Trip Type, then fill in the necessary travel information.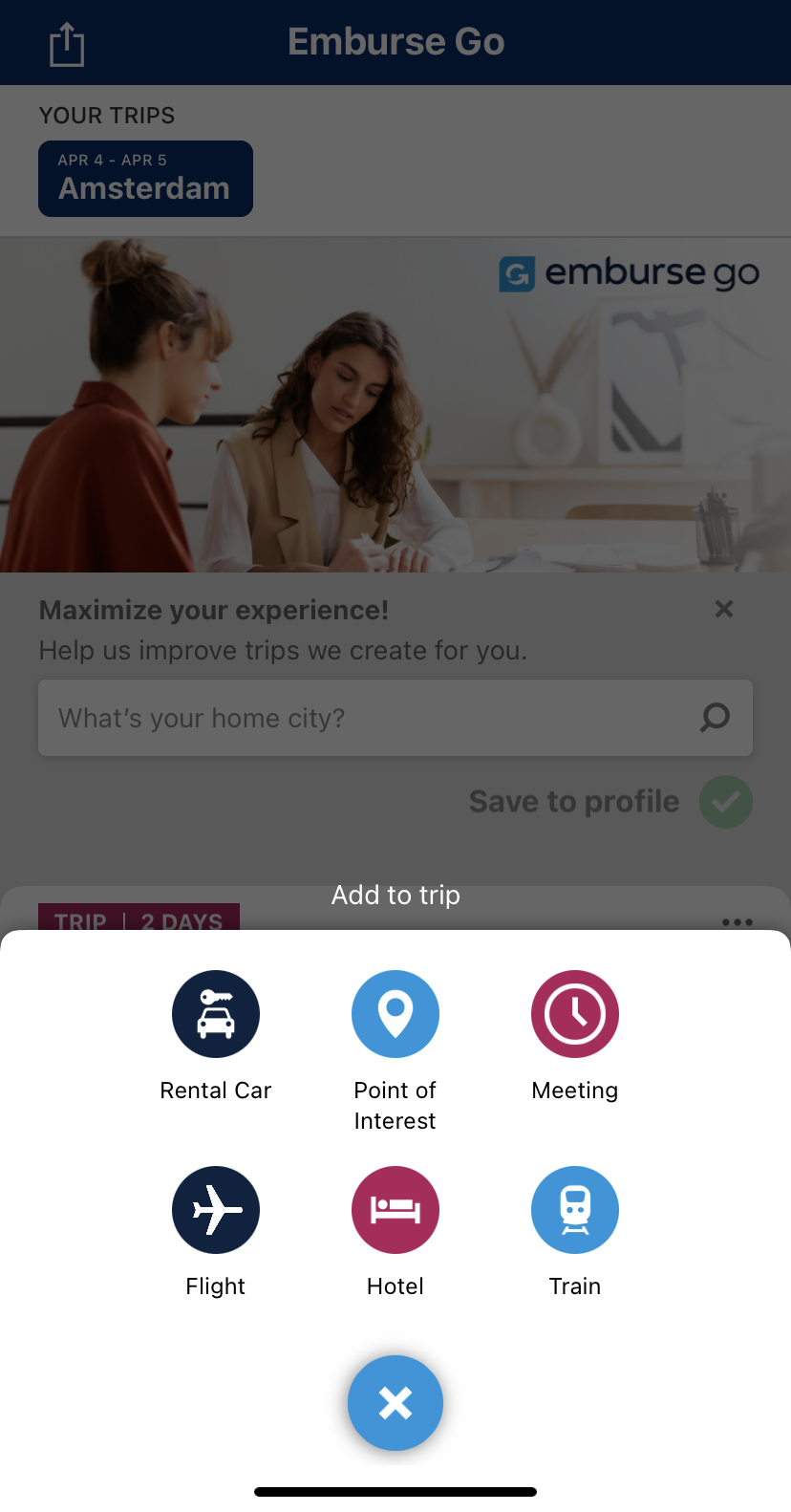 Click Add to Timeline to create a Trip.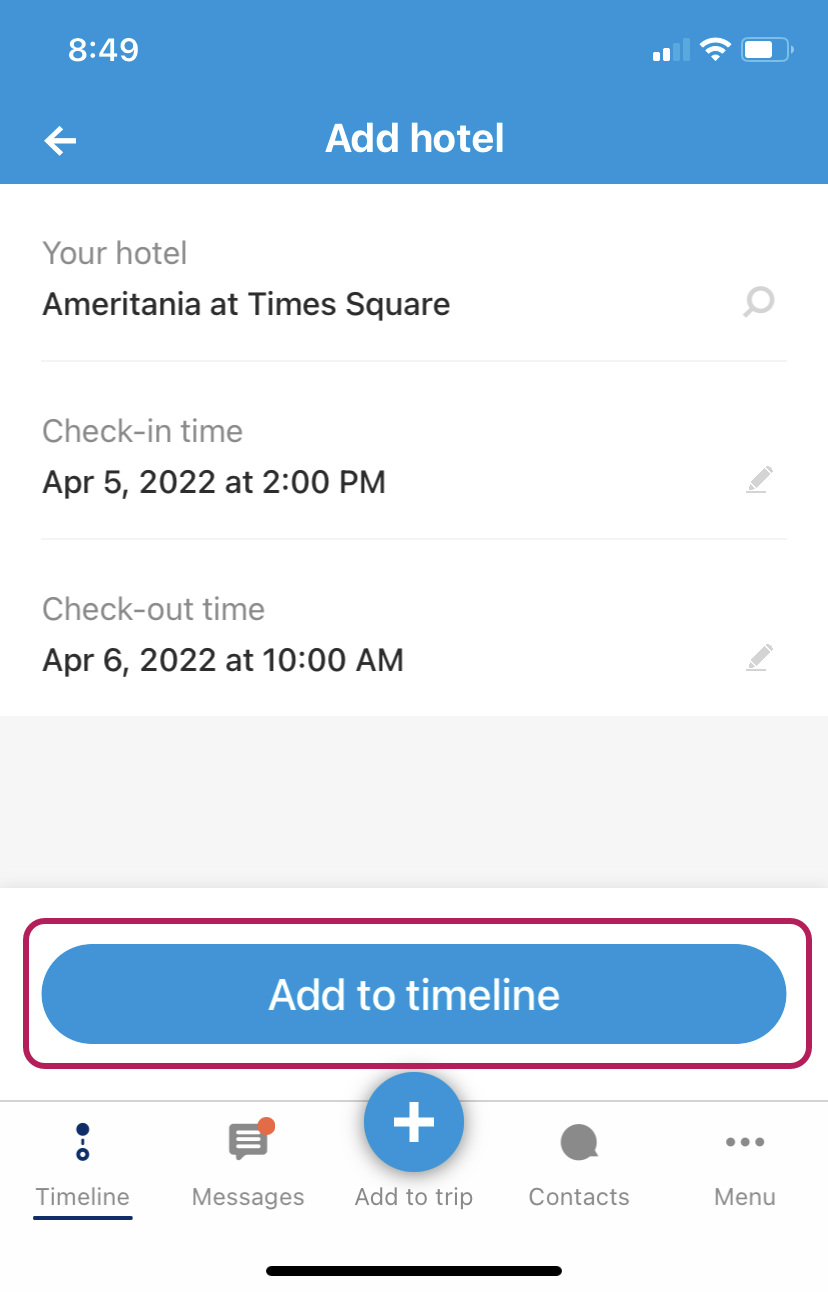 Add Trip Information
Update your travel information, or add hotels, meetings, or points of interest to your Trip information once a trip has been established.
On your Timeline, select a Trip to access additional details, including Risk & Safety information about your travel destination.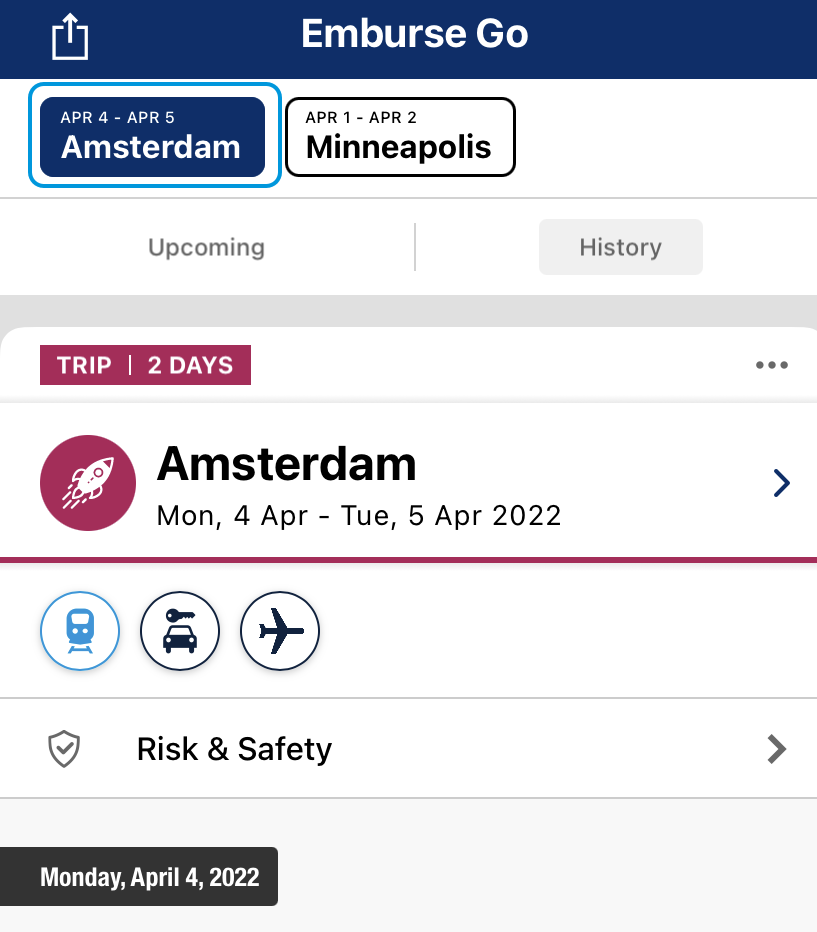 Click Add to Trip to add a restaurant, meeting place, rental car, or hotel to the Trip.
Please Note: Emburse Go may ask to access your Calendar or Location. These must be enabled before certain features are able to work in Emburse Go.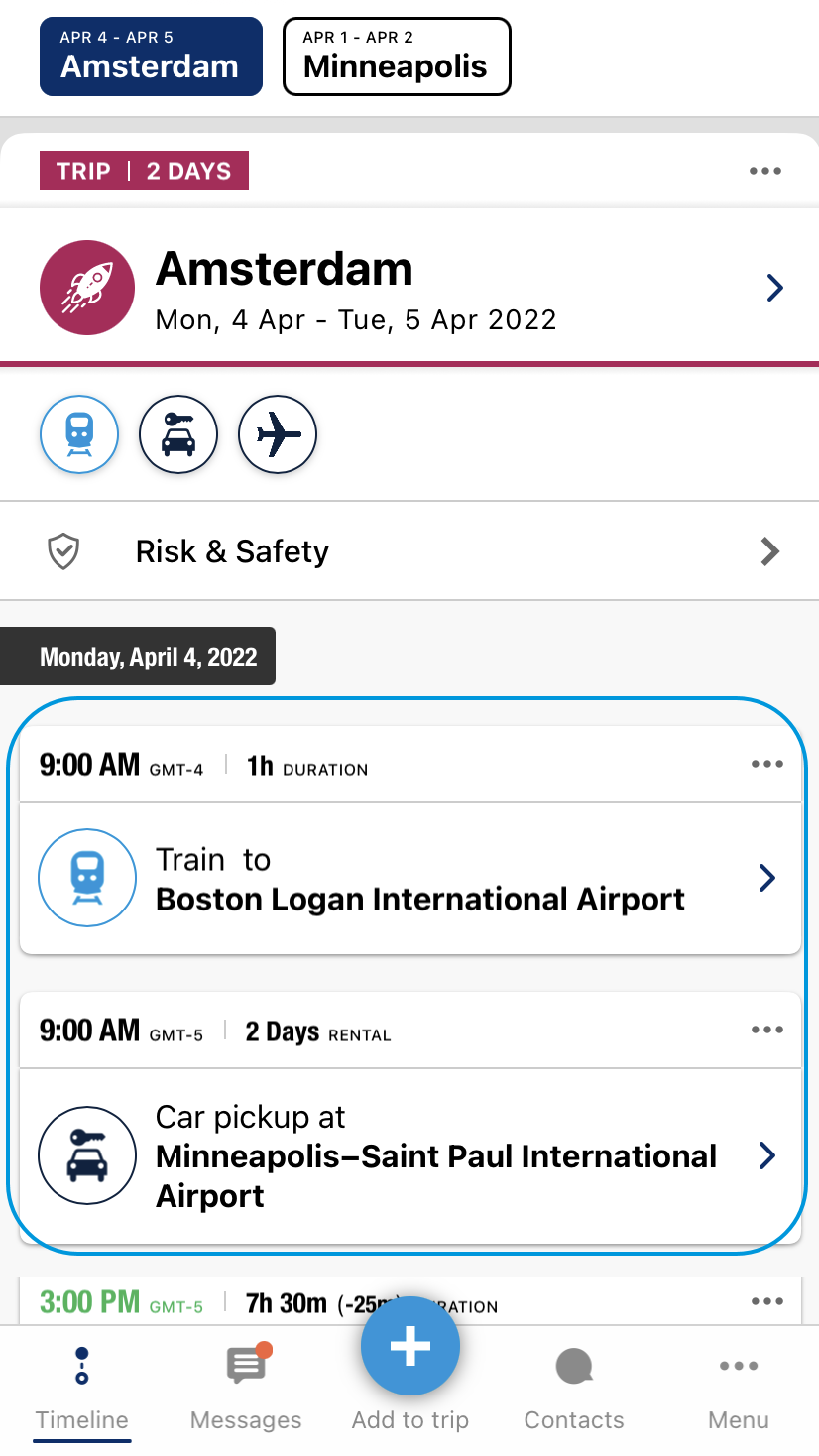 The added information will appear at the bottom of your Trip.
Delete Trip Items
You can remove a Trip Item by clicking the three-dot menu and selecting Delete.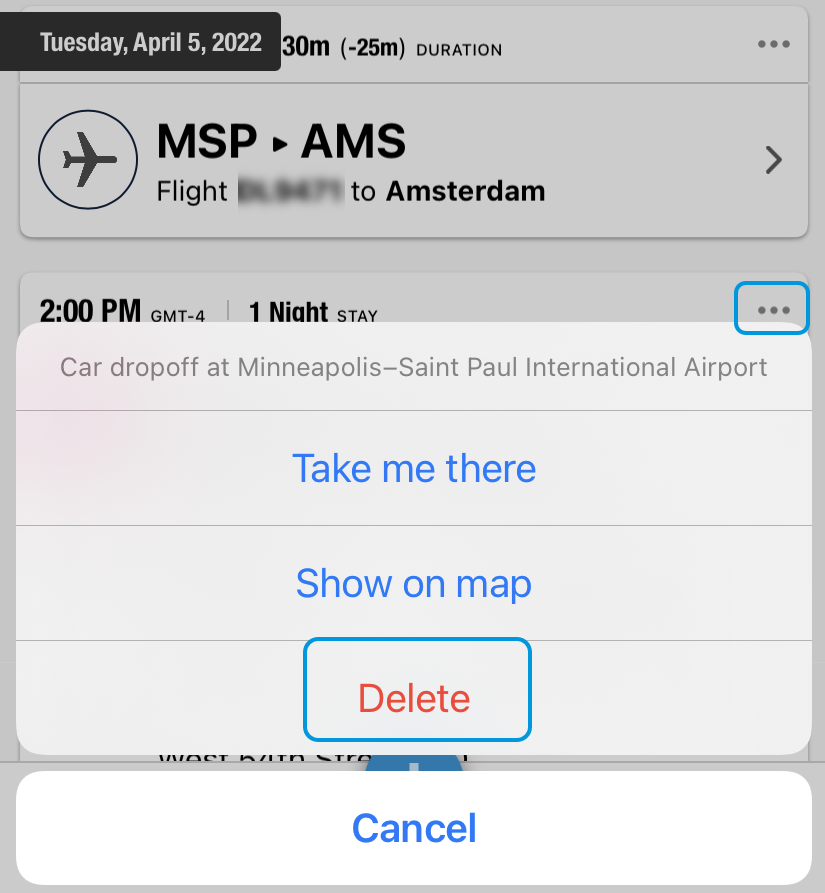 Each Trip Item must be deleted separately before a Trip will disappear from your Timeline.